Welcome to the Meccaverse! Howard Homecoming 2022
This year Homecoming theme celebrates the multiverse that is Howard University while honoring the many sons and daughters who have come to the Mecca for training and matriculate as superheroes.
Talk to any Howard alumni and they will tell you about that surreal experience of arriving to Howard's campus and being amazed by the discovery of a whole new world characterized by Black excellence, bold leadership and an immense history that connects them to the past while simultaneously igniting the spark that set them on a path to discover their future. To put it in fewer words, Howard is its own universe.
This year's Howard Homecoming celebration will be held entirely in-person the week of October 15-23, a shift from the virtual celebrations of the past two years. The University is excited to welcome Howard University students, alumni, staff and friends to its campus for several key Homecoming events including the Homecoming football game and Bison Pep Rally, the Fashion Show, Greek Life Step Show, Homecoming Day of Service, Lavender Reception, and the iconic Yard Fest Concert. See all events here. Tickets on sale now.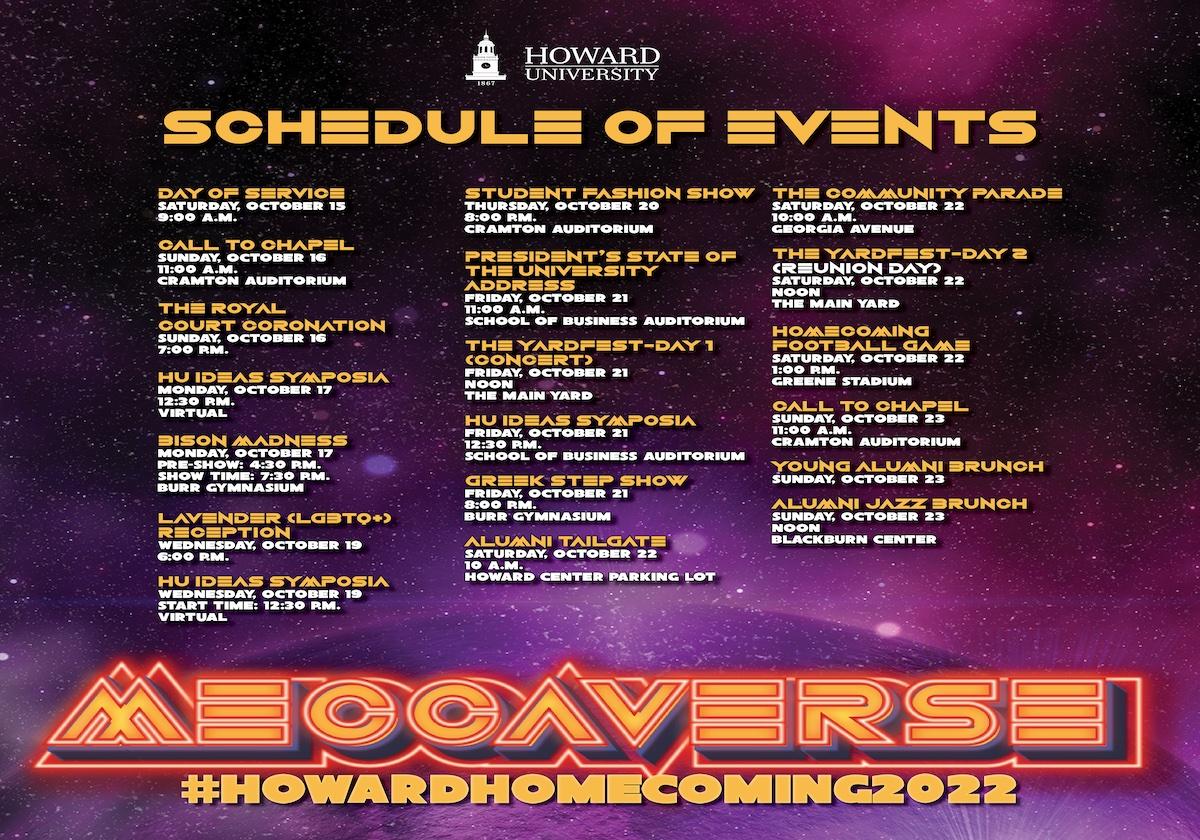 COVID-19 Information
The University will continue to closely monitor the COVID-19 status on our campus and in the Washington, D.C. area and will provide updates and guidance around health and safety protocols for University events. While wearing a mask is optional inside University-owned or -operated buildings, we strongly encourage the use of N95 or KN95 masks indoors. Vaccinations are the most effective measure in preventing serious COVID-19 cases and decreasing the risk of hospitalization.