DrinkMaryland is an open-air market and pop-up happy hour event that is perfect for a casual Friday evening.
About DrinkMaryland: Gaithersburg
Learn about the local craft beverage industry from the wineries, breweries, and distilleries themselves while sampling their products! When you find something you like, you can purchase bottles and cans to take home with you!
Admission to the event is free. All attendees can shop at the featured local artisans, browse food vendors and enjoy the live music. In order to receive a tasting glass, partake in tastings, and purchase beverages by the glass, attendees MUST purchase a tasting pass wristband.
Tasting passes are available in advance for $20 and at the door for $25. Tasting passes are only available to event attendees who are 21 years old, or older, with valid ID.
Event Location Information
DrinkMaryland: Gaithersburg is hosted in the heart of Olde Towne Gaithersburg.
The event is from 4-8 PM at Gaithersburg's Olde Towne Plaza, located near the intersection of South Summit Ave and E Diamond Ave.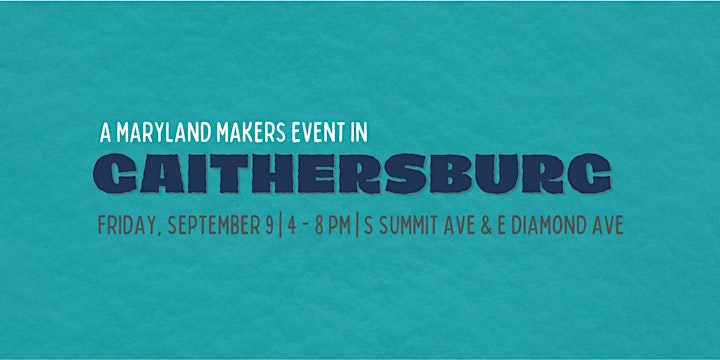 Participating Local Craft Beverage Alcohol Producers
Wineries
Olney Winery
… more to come!
Breweries
Lone Oak Farm Brewing Co.
… more to come!
Distilleries
Butterfly Spirits
Gray Wolf Spirits
Loveton Farms Distillery
McClintock Distilling Co.
Tenth Ward Distilling Co.
Twin Valley Distillers
… more to come!
Food Trucks & Vendors | Artisan Vendors | Live Music
We'll be updating our participating vendors and music lineup as more details become available!
Additional Information, Updates & Event Code of Conduct
Tickets to this Maryland Wineries Association event are non-refundable. This event is scheduled to take place, rain or shine. In light of concerns regarding COVID-19, consider this event's no-refund policy prior to purchase.
Your ticket purchase directly benefits the efforts of Maryland's wineries.
COVID-19 Safety Acknowledgement
By attending this event and/or purchasing tasting passes, you are agreeing to the Maryland Wineries Association COVID-19 Safety Acknowledgment.
Maryland Wineries Association Disclosure
The Maryland Wineries Association invites you to experience Maryland wine responsibly. To ensure the safety and enjoyment of our attendees, we reserve the right to refuse service of alcohol or excuse attendees from our events, at any time.
The Maryland Wineries Association (MWA) documents each of its events with digital photography, still photography, audio, and video for promotional and archival use.
By entering this event, you consent to interview(s), photography, audio recording, video recording and its/their release, publication, exhibition, or reproduction to be used for news, webcasts, promotions, telecasts, advertising, inclusion on websites, social media, or any other purpose by MWA. The MWA, its officers, employees, and each and all persons involved are released from any liability connected with the taking, recording, digitizing, or publication and use of interviews, photographs, computer images, video and/or sound recordings.
By entering this event, you waive all rights you may have to any claims for payment or royalties in connection with any use, exhibition, streaming, webcasting, televising, or other publication of these materials, regardless of the purpose or sponsoring of such use, exhibiting, broadcasting, webcasting, or other publication irrespective of whether a fee for admission or sponsorship is charged. You also waive any right to inspect or approve any photo, video, or audio recording taken by MWA or the person or entity designated to do so by MWA.
Event Code of Conduct
All event participants are expected to conduct themselves with integrity, courtesy and respect for others. This applies to all attendees, sponsors, vendors, volunteers and staff. Participants violating these rules will be asked to leave at the sole discretion of the Maryland Wineries Association or our event partners.